This  is a sprawling universe, with seven realms, located at different levels on a world tree. Since ancient times, they have been  connected by Portals.  It is a complex world, filled with magics, old feuds and alliances. The stories range over a number of years, and to make it less confusing for the reader it is split into three series.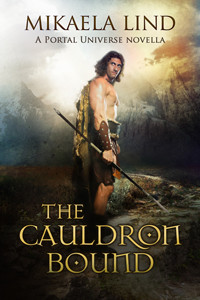 A duology  in the Dhurian bronze age at the end of the Clan war.
Novellas and short stories about the early  years in Jenny's exile ( at the moment the plan is 2 novellas.)
The Portal Justicars:
This series focus on the  the portal justicars and their attempt to maintain the balance in the realms and solve crimes. Novellas and novels.