Friday Deals: Urban Fantasy and Paranormal Romance
Friday Deals: Urban Fantasy and Paranormal Romance
This is a really good week for lover of PNR and Urban Fantasy.    I am really happy, since several of the books have been on my wishlist for awhile :).

3.99:
Eleven thousand years ago a god was born. Cursed into the body of a human, Acheron spent a lifetime of shame. His human death unleashed an unspeakable horror that almost destroyed the earth. Brought back against his will, he became the sole defender of mankind. Only it was never that simple. For centuries, he has fought for our survival and hidden a past he never wants revealed. Until a lone woman who refuses to be intimidated by him threatens his very existence. Now his survival, and ours, hinges on hers and old enemies reawaken and unite to kill them both.
War has never been more deadly… or more fun.

Charley sees dead people. That's right, she sees dead people. And it's her job to convince them to "go into the light." But when these very dead people have died under less than ideal circumstances (i.e. murder), sometimes they want Charley to bring the bad guys to justice. Complicating matters are the intensely hot dreams she's been having about an Entity who has been following her all her life…and it turns out he might not be dead after all. In fact, he might be something else entirely.
A smashing, award-winning debut novel that introduces Charley Davidson: part-time private investigator and full-time Grim Reaper
2.99:
As the junior wizard sentinel for New Orleans, Drusilla Jaco's job involves a lot more potion-mixing and pixie-retrieval than sniffing out supernatural bad guys like rogue vampires and lethal were-creatures. DJ's boss and mentor, Gerald St. Simon, is the wizard tasked with protecting the city from anyone or anything that might slip over from the preternatural beyond.
Then Hurricane Katrina hammers New Orleans' fragile levees, unleashing more than just dangerous flood waters.
While winds howled and Lake Pontchartrain surged, the borders between the modern city and the Otherworld crumbled. Now, the undead and the restless are roaming the Big Easy, and a serial killer with ties to voodoo is murdering the soldiers sent to help the city recover.
To make it worse, Gerry has gone missing, the wizards' Elders have assigned a grenade-toting assassin as DJ's new partner, and undead pirate Jean Lafitte wants to make her walk his plank. The search for Gerry and for the serial killer turns personal when DJ learns the hard way that loyalty requires sacrifice, allies come from the unlikeliest places, and duty mixed with love creates one bitter gumbo

1.99:

All the creatures of the night gather in "the Hollows" of Cincinnati, to hide, to prowl, to party…and to feed.
Vampires rule the darkness in a predator-eat-predator world rife with dangers beyond imagining – and it's Rachel Morgan's job to keep that world civilized.
A bounty hunter and witch with serious sex appeal and an attitude, she'll bring 'em back alive, dead…or undead
Free: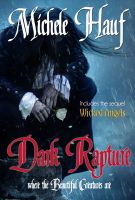 Sebastian DelaCourte has lived centuries, always seeking, wondering about the woman who made him vampire. He desires love. He needs blood. Scarlet Rose captures his heart, and promises love—but not without forcing the two to face the twisted fate of time and undying passion.
This is a twofer, both book one and two combined into one omnibus.
War is coming for the dragon knights…but love may find them first.
A chance meeting with a young male dragon seals the fate of one adventurous female poacher. The dragon's partner, a ruggedly handsome knight named Gareth, takes one look at the shapely woman and decides to do a little poaching of his own.
Sir Gareth both seduces and falls deeply in love with the girl who is not only unafraid of dragons but also possesses a rare gift—she can hear the beasts' silent speech. He wants her for his mate, but mating with a knight is no simple thing. To accept a knight, a woman must also accept the dragon, the dragon's mate…and her knight, Lars, too.
She is at first shocked, then intrigued by the lusty life in the Lair. But war is in the making and only the knights and dragons have a chance at ending it before it destroys their land and their lives.
This book has been revised for rerelease.
Note: This book is Samhain's current Bookclub pick, which means it will go up in price on Monday.