Review: Devlin's team: File One: Dancer by Lazette Gifford:
Review: Devlin's team: File One: Dancer by Lazette Gifford: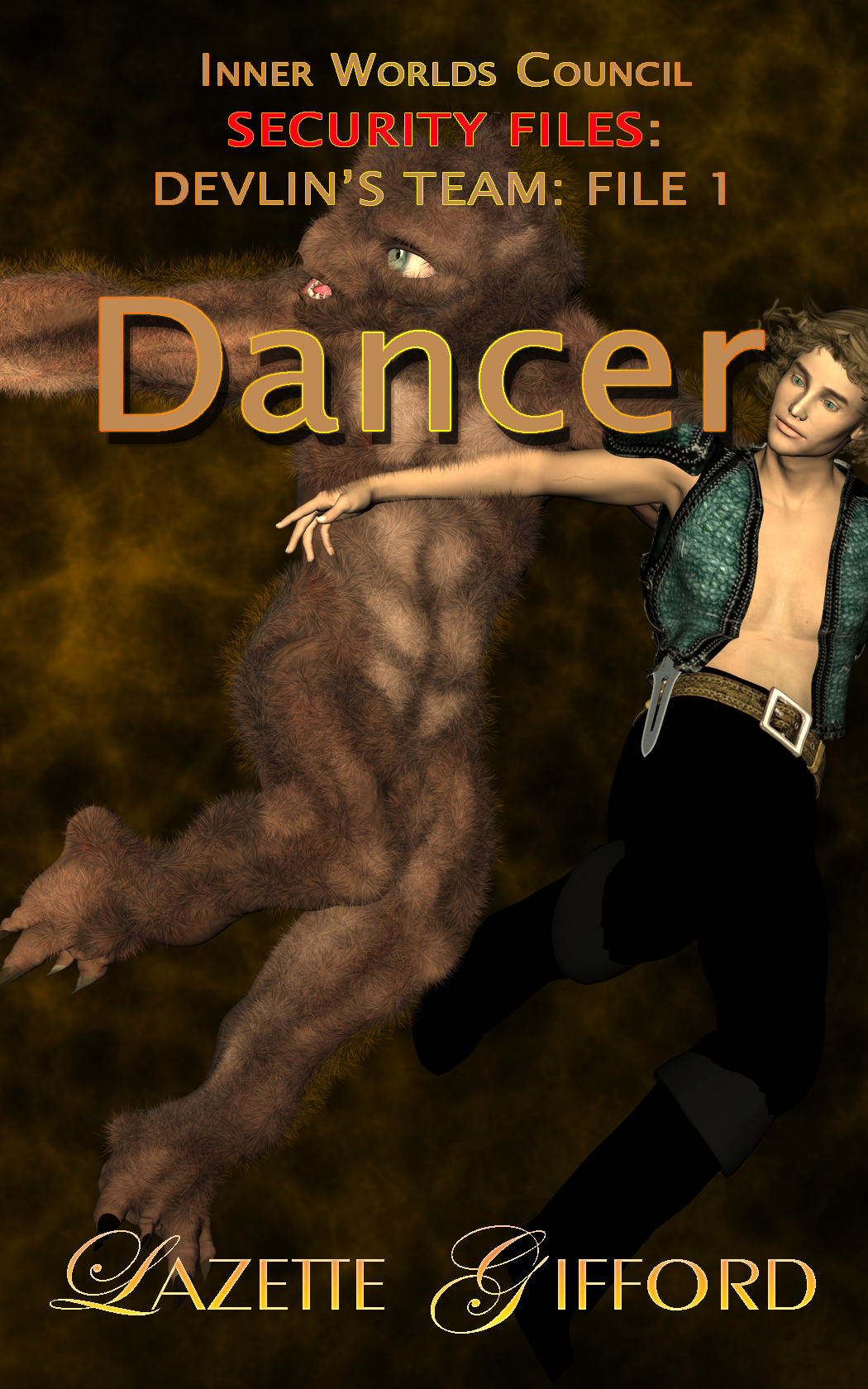 The Particulars:
Science Fiction, ACOA, available as e-book.
The Source: Smashwords
The Grade: C+
The Blurb:
Devlin is a top agent for the Inner Worlds Council Security force — a spy in common terms — and she's not very happy with an assignment to the backwater world of Forest. Settled by the Work for Man fanatics, the government has restricted not only the use of tech equipment but also regulate nearly every aspect of life for the small population. The settlement is boring and the people don't like outsiders.
There is one anomaly, though: The brutal show known as bear dancing pits a human against a native life form. Devlin's work is to learn about the show and report what she can about the bears themselves because there is suddenly outside interest.
The people involved in the bear dance are secretive. She's gathered all the information she thinks she can, and she's ready to move on. However, when a top-ranking scientist arrives on world, Devlin thinks she might be able to pick up a little bit more information.
And that's something the locals fear.
The Review:
After reading Singer and St Jude I wanted to read more of Lazette Gifford's science fiction, so I decided to make use of the Smashwords sale, and purchase this one. I am glad I did. Once again Lazette Gifford delivered.
.
The planet Forest felt refreshing. The worldbuilding felt solid, yet innovative. From the treedogs who preyed on the unwary, to the Bears that lived in the forest surrounding the settlements.
More than the world, the culture in the settlement fascinated me. I haven't read many science fiction books were the rulers strives too keep the planet as primitive as possible. I'll admit that fascinated me.
The plot was intriguing. I liked reading about Devlin and Cha's search for the truth. I'll admit that I was as fooled as they were, thinking that Forest is a backwater world, with no secrets. Nothing could be more wrong. I enjoyed how the sense of danger gradually increased until the end.
I liked the characters. I liked how there was a clear conflict between Devlin, Cha and Dancer who wanted things put to right, and the leaders of the Bear camp who wanted to keep things as they were.
What pulled down the grade from a solid B to a C was the typos.  There wasn't a lot of typos, but the ones that were was enough to annoy me. I suspect that I will fix them, if I have the time and energy later. I know that no book is perfect, but to me this book showed the importance of a proof reader.